"Time passes between the raindrops 
and the vast sky is just a space to think. 
Under the illusion that we navigate, forgetting how it can change 
in a simple blink, just one single blink of an eye." 
-Kim Moberg (April 22, 2017) 
In memory of 
My sister Kelly Lynn Branscomb (1968-2017) 
My mother Veronica (Ronnie) Constantino Adams (1941-2005) 
My grandmother Elizabeth (Betty) Govina (1921-2012)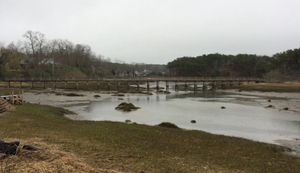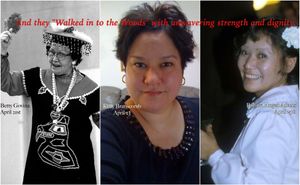 I wrote these words while sitting at this spot in beautiful Wellfleet, MA 
the day before (unbeknownst to me) the passing of my younger sister Kelly, thinking about her life,
her struggle, her courage, her strength and her hope. 
May we all find our way to live more in the moment 
and to the remembrance that all that really matters is love.
---
Friday 08/23/21 at 8:00pm ET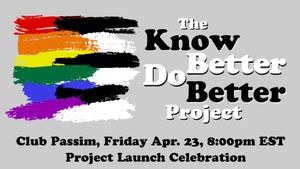 I am incredibly proud to be a contributor to this important project created by friends Olivia Brownlee,
Sarah Fard, Tom Smith, Chris Walton and George Woods where artists 
*Know Better by researching and diving deep into the original intent and meaning of songs that have been shared throughout our history in order to identify those that were written in racism and exclusion and 
*Do Better by creating new songs for all ages that incorporate elements (such as rhythm, cadence, key or rhyme) that made the original songs memorable but are inclusive and positive. 
My contribution: "Sing At gayshi'!"
Please join us at 
as we celebrate the launch of this unique effort! 
Friends Tom Smith and "Uncle" Devin Walker will co-host an evening of special guests,
each of whom will discuss and perform a new song written for the project. 
Please visit Know Better Do Better Project to learn more. 
"Do the best you can until you know better. 
Then when you know better, do better." 
-Maya Angelou
---
Sunday 08/25/21 at 4:00pm ET | 10:00pm CEST

I am so excited to welcome - all the way from Switzerland 
(thanks to the magic of technology) the incredibly talented Zoë Wren 
on the next Live From The Green Room!  
Tune in: 
 The Green Room FB Page
Kim Moberg FB Page 
Kim Moberg YouTube Channel 
Zoë Wren FB Page 
Described as "refreshingly bold", her songs hook you from the first line,
and have been heard on BBC Radio 2 and London Live. 
Zoë's debut album Reckless River was named 
Fatea's Debut Album of the Year 2020, 
its lyrics "gloriously delivered with intonation, inflections 
and high notes which evoke Joni Mitchell at her very best" 
according to Folk Radio UK.
---
Stay tuned for 
- another couple of really fun collaborative projects in the works 
- an upcoming May show with a very good and multi talented musician 
- in person performances
---
Thank you so much for your ongoing support! 
Another very easy way to give your support is by 
subscribing to my YouTube Channel by clicking right here: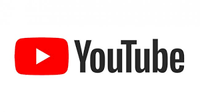 Gunalchéesh tlein!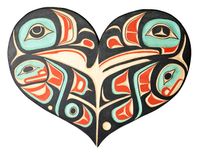 Sent from the traditional territory of the 
Indigenous Nauset and Wampanoag (People of First Light) Tribes