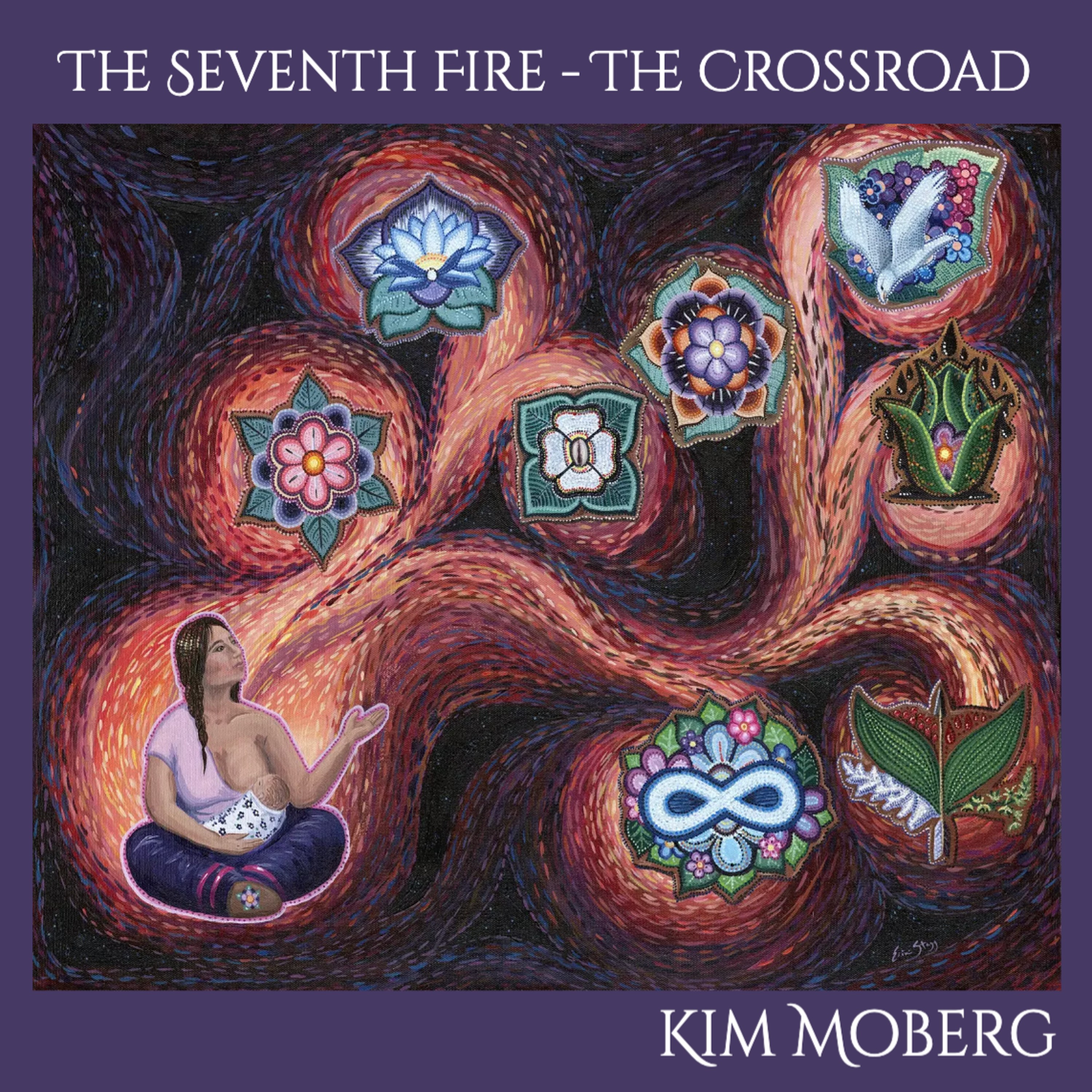 THE SEVEN FIRES PROPHECY SUITE FOR HUMANITY

Cover design by Erin Stagg Fine Art
Prince George, BC, Canada
Produced and Engineered by Jon Evans
---
Happy Summer, Friends!
Hope you are finding ways to relax and stay cool!
I'm SO EXCITED to share some news with you, so I'll get right to it…….
---
THE SEVEN FIRES PROPHECY SUITE FOR HUMANITY
In support of the 08/11/23 release of my 9 song suite 
"The Seven Fires Prophecy Suite for Humanity", I have released TWO singles from the full album! 

Both singles are available for purchase on my Kim Moberg Music Website and my Kim Moberg Music Bandcamp site. 

You can also stream them on your favorite streaming platforms worldwide!
---
The Fifth Fire - The Promise was released TODAY, 7/27/23!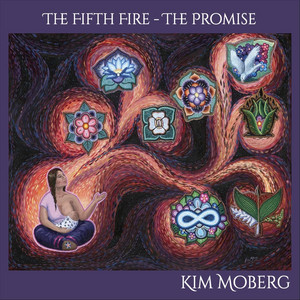 I wrote this song thinking about how it has been said that the Fifth Fire was the time of the Indian "boarding schools" when Indigenous children were taken from their families by missionaries to be assimilated into the Christian white world with the goal of erasing their culture. They were not permitted to speak their native language, wear traditional clothing or practice any religious or celebratory ceremonies. They were forced to cut their hair and study the Bible. Many young children were murdered in these "boarding schools". The lands where the people had lived for thousands of years were stolen from them. 

This is a very emotional song for me because my maternal grandmother grew up living fully in the traditional Tlingit ways in Alaska, yet in one generation - my mother's generation - the entire culture was nearly lost to colonization. My mother narrowly missed being sent to the boarding schools and remembered having her mouth taped shut as a very young child if she spoke Tlingit in school. During production, Jon Evans added a hollow sounding baritone guitar to support the lyric "promises made hollow".
---
"The Seventh Fire - The Crossroads" was released on 7/6/23.
This is the first song I wrote about the prophecy and it was the impetus to the full suite.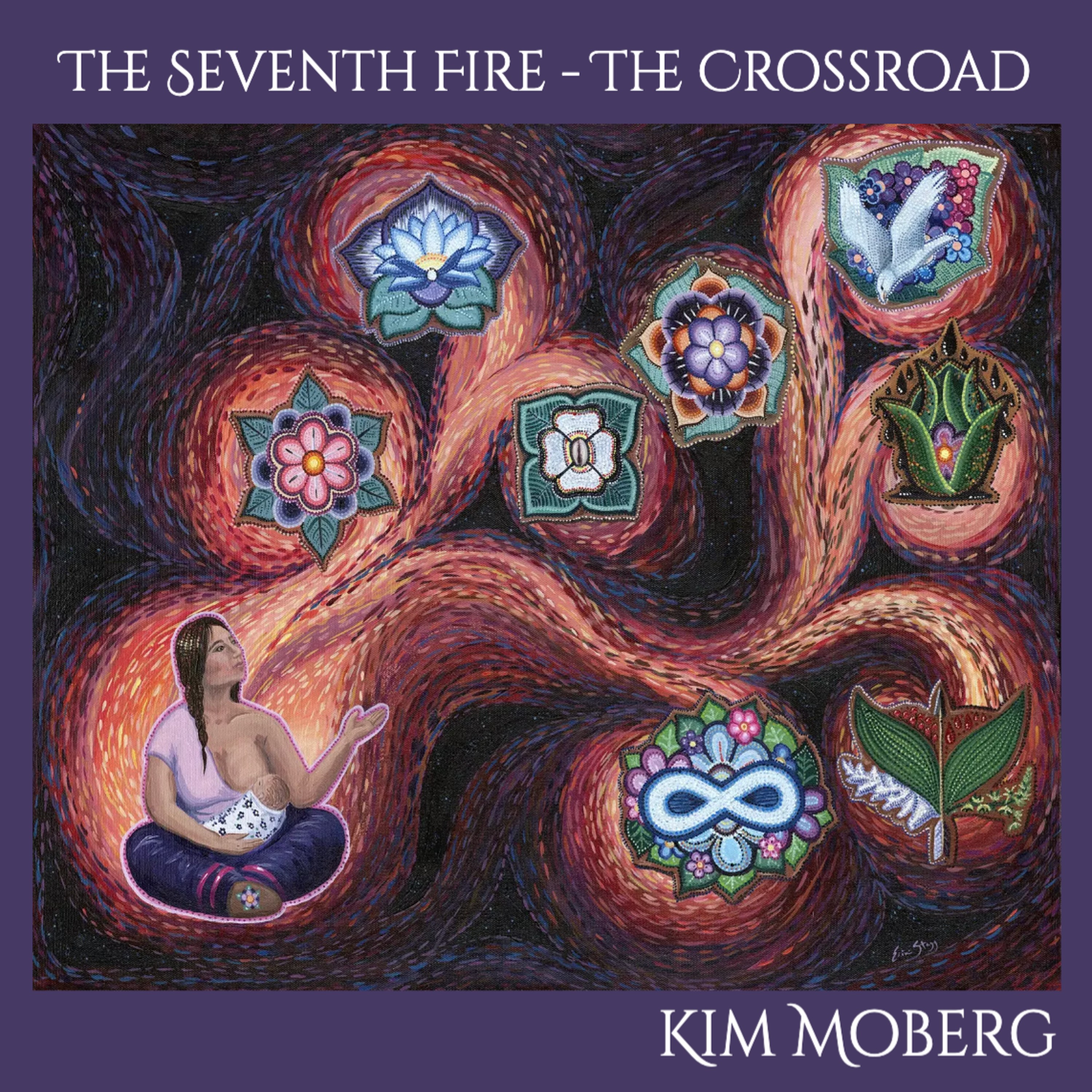 It is said we are currently in the time of The Seventh Fire and the prophecy teaches us that during this time it is critically important for human beings to choose to come together as one, to care for and respect each other and our Earth in order to survive. 

I believe we can do this and to me, the "fire" in this song refers to hope. 
"And the fire still burns" means that hope lives.



---
UPCOMING SHOWS
Tues 8/1/23
WMVY RADIO

12:00pm
On Air with PJ Finn - "The Lunch Hour Show"
Then………

6:00pm
MVY Radio "Live From The Patio" Concert Series
Winnetu Resort, Katama Martha's Vineyard, MA

Streaming LIVE to MVY Facebook Page!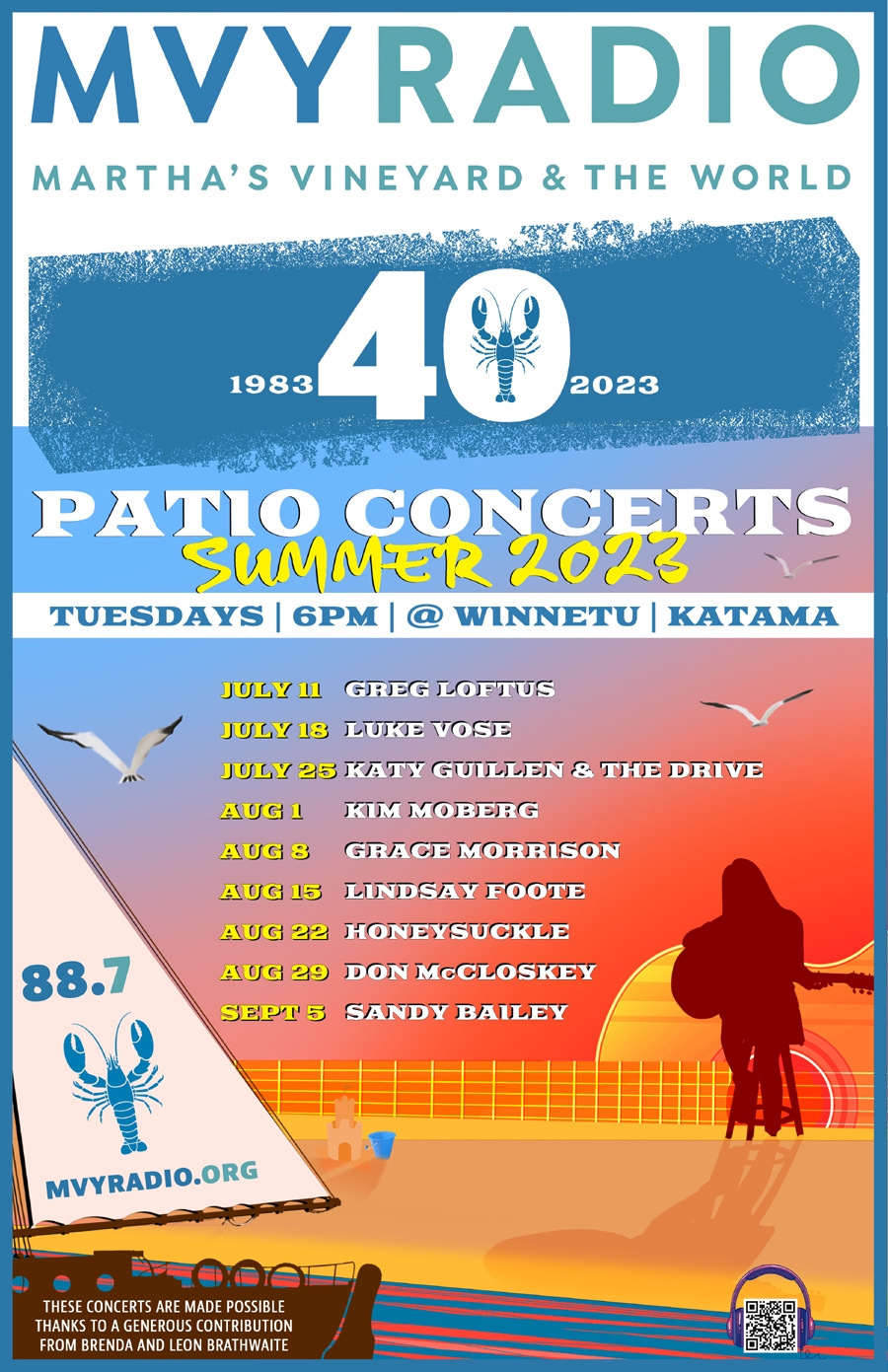 ---
Wed 8/2/23
5:00pm
NEWPORT VINEYARDS
909 East Main Rd. (Rte 138)
Middletown, RI 02842

Join me, along with fiddler Heather Swanson, for and evening of live music, food and wine at the beautiful Newport Vineyards!
---
Mark Your Calendars!
Wed 8/23/23 at 6:30pm
Truro Vineyards Wednesday Wine & Dine 
Kim Moberg & Heather Swanson!

***
Tues 8/29/23 at 7:00pm 
Evenings At Salt Pond Series
Salt Pond Visitor Amphitheatre
Cape Cod National Seashore
Kim Moberg & Steve Gregory!

***
Wed 8/30/23 at 6:00pm
YMCA Donor Event
Camp Lydon Sandwich, MA
Kim Moberg & Heather Swanson!
---
With immense, heartfelt gratitude for your ongoing support!!!!!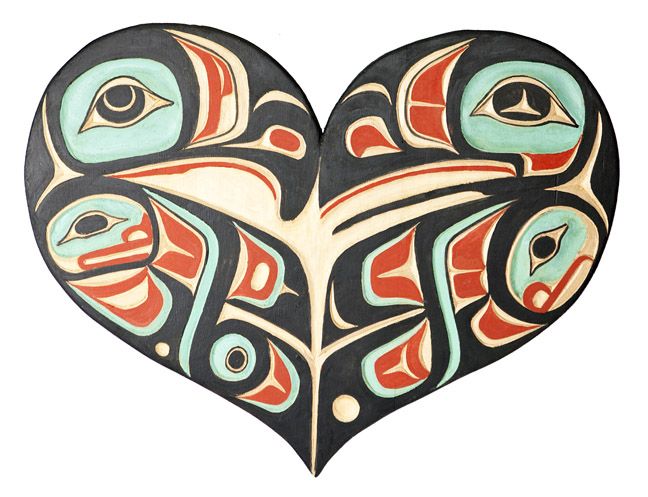 Sent from the traditional territory of the Indigenous Nauset and Wampanoag 
(People of First Light) nations.