"A flower blossoms for it's own joy" 
-Oscar Wilde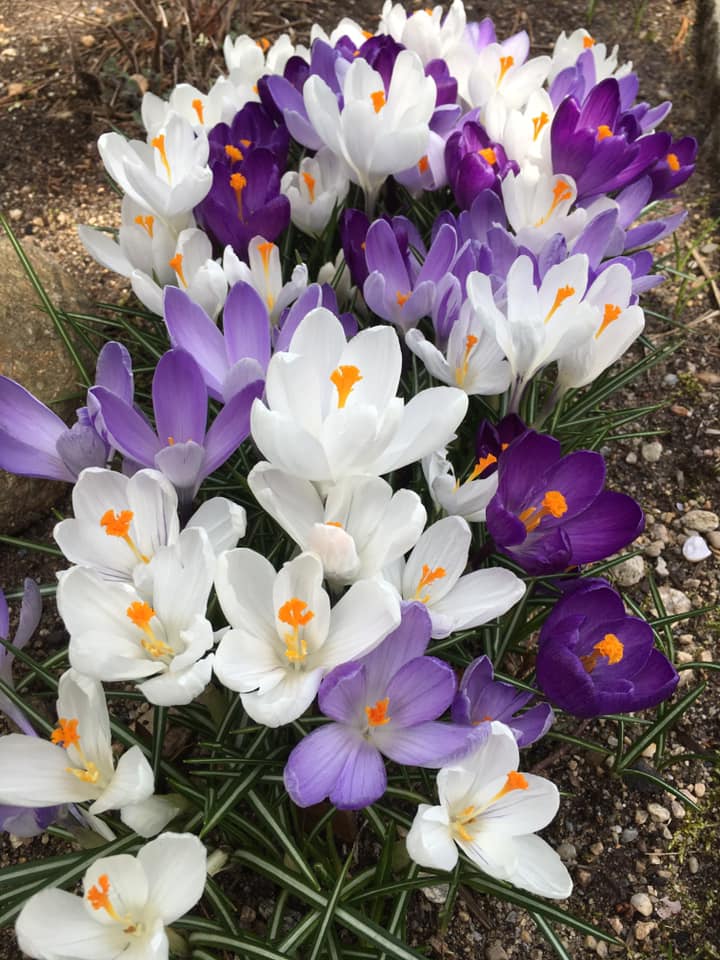 This quote also describes how I feel about writing songs and making art! I believe that artists create for the beauty and joy of creating then release it out in to the world to the find the hearts that need it.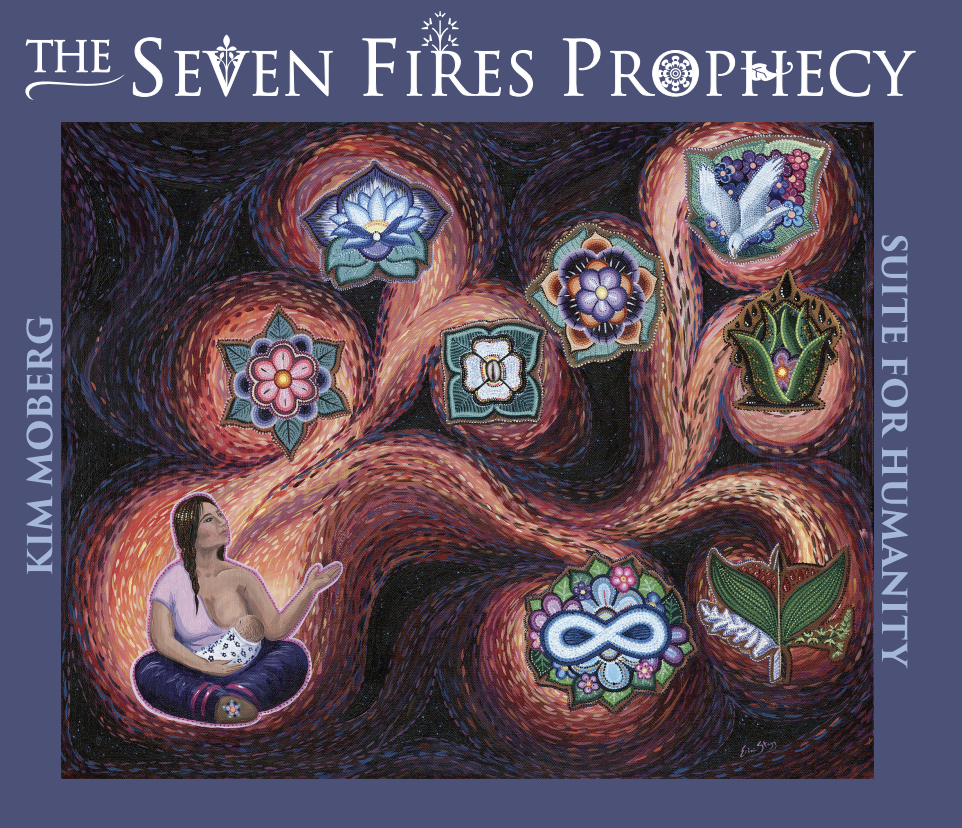 My third recording project "The Seven Fires Prophecy: Suite for Humanity" is in its final stages, preparing to spread its wings and fly out to the world in search of its listeners.
What began a year and a half ago as a goal of self education has grown into a work of story-telling art that I am excited to share! The suite of songs help to educate listeners about this very important and relevant legend that has been orally passed from generation to generation.
The official release date is scheduled for August 11, 2023 - the birthday of my late mother. 
We are currently in the promotion phase, planning and strategizing the best way to get the music out to the ears that are open to hearing this story in song. 
I am so fortunate to once again be working with Hudson Harding Music for radio distribution to Folk Alliance International  (FAI) and North American College & Community Radio (NACC)! 
And, I'm SUPER excited about my new partnership with SJF PR for my press campaign!
In addition, there are TWO CD Release Concerts scheduled to introduce "The Seven Fires Prophecy: Suite for Humanity" in full, each show with a full band. 
I hope to see you at one or both shows!
The first will be on my home turf on Cape Cod at West Parish of Barnstable Congregational church in West Barnstable, MA. The lineup will include some VERY talented friends: Steve Gregory (lead guitar), Shawn Malcomson (percussion) and Heather Swanson (fiddle). 
The show is FREE, with donations accepted.
The second will be performed at THE legendary Club Passim in Cambridge, MA with a band that will include my producer Jon Evans (Tori Amos, Sarah McLachlan) on bass! This show is part of the Club Passim - The Folk Collective series. To learn more about The Folk Collective, go to passim.org/folkcollective.
I've purposefully scheduled the month of April off to tend to a little bit business but mostly for rest and self care. But after April, I have some VERY exciting shows on the calendar, some solo, a few with my fiddling sister Heather Swanson and one with my good friend Steve Gregory.
Be sure and check my website calendar often, as shows continue to be added. In addition to the May shows listed below, upcoming shows include:
  The Vokes Theatre in Wayland
Soule Homestead Folk Festival in Middleborough
Falmouth Arts Market
Danehy Park in Cambridge
WMVY Patio Concert Series on Martha's Vineyard
Truro Vineyards
Salt Pond Amphitheatre in Eastham
Old Sloop Presents
Private House Concerts!
---
Saturday May 6th | 6:00pm
Club Passim
THE 1ST ANNUAL FOLK COLLECTIVE EVENT
Tickets: https://www.passim.org/live-music/events/the-folk-collective-1st-annual-folk-collective-event/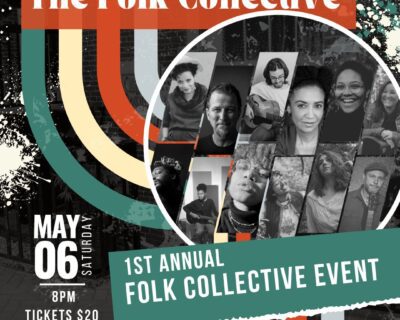 Join us for the first annual Folk Collective musical event curated and produced by our 2022-2023 cohort. This is your opportunity to hear from and meet the amazing artists, musicians, teachers, and thought leaders who are helping us pave the way for a more diverse, inclusive, and equitable Passim.
The Folk Collective is a quarterly gathering of twelve artists, creatives, and musicians. Through an active exchange of ideas and conversation, Passim aims to collaborate with The Folk Collective to present inclusive and equitable events that welcome and invite diverse audiences and artists to the Passim stage.
The Folk Collective Cohort consists of the following super talented musicians who have become near and dear to my heart:
Alastair Mook, Almira Ara, Anju, Audrey Peal, Cliff Notez, Gabriella Simpkins, Lydia Harrell, Maxfield Anderson, Naomi Westwater, Peter Mulvey, and Stephanie McKay
You don't want to miss this show!
---
WEDNESDAY MAY 17th | 7:00pm
Wellfleet Preservation Hall
SOUND WAVES OPEN MIC FEATURED ARTIST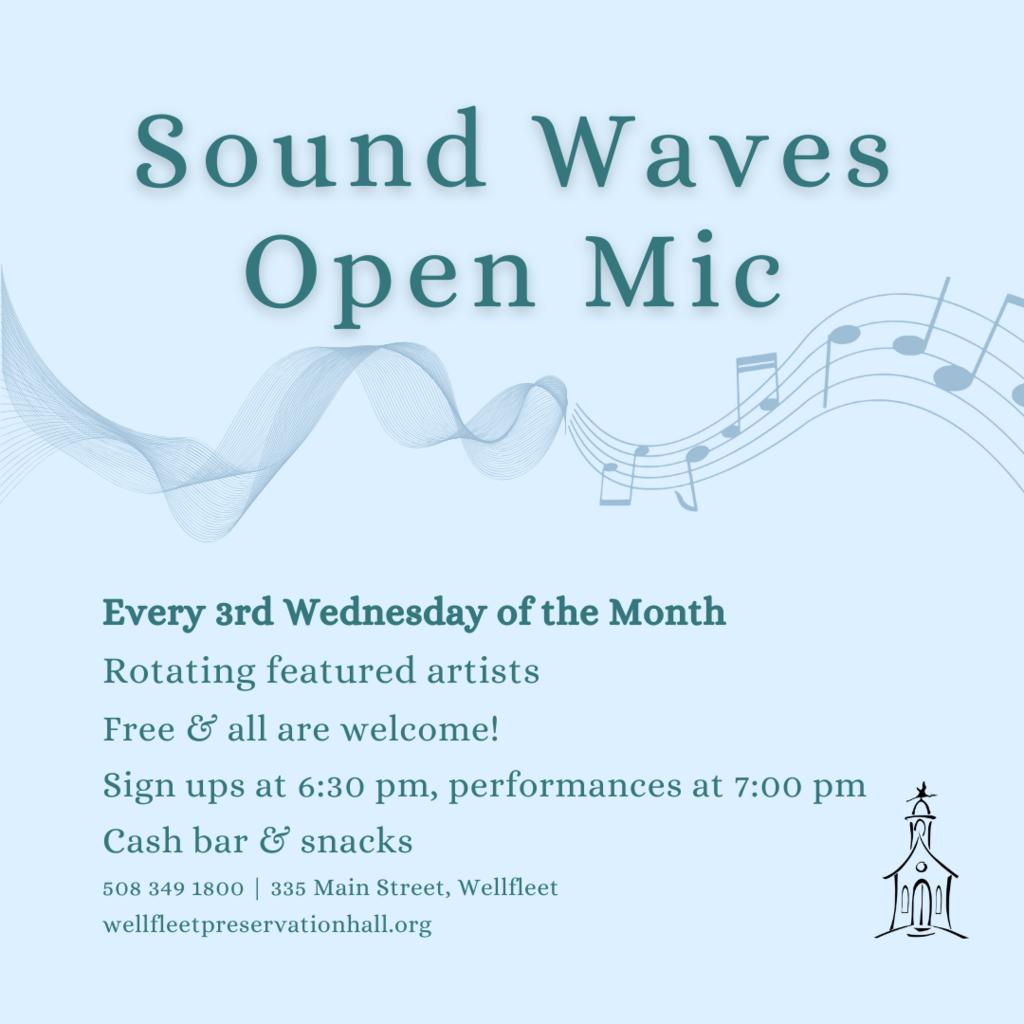 Open Mic is back!
Sign Ups at 6:30 pm and performances begin at 7:00 pm. This event is free and all are welcome!
Wellfleet Preservation Hall invites you to join us at Sound Waves Open Mic! Join us at the Hall for an evening of music, dance, comedy, and poetry where I'll be May's featured artist. Don't feel like performing? Come anyway and show support for your friends and community members! Cash bar serving drinks and snacks.
---
SATURDAY MAY 27th | 11:00am-1:00pm
Mashpee Commons
MEMORIAL DAY BLOCK PARTY In The Square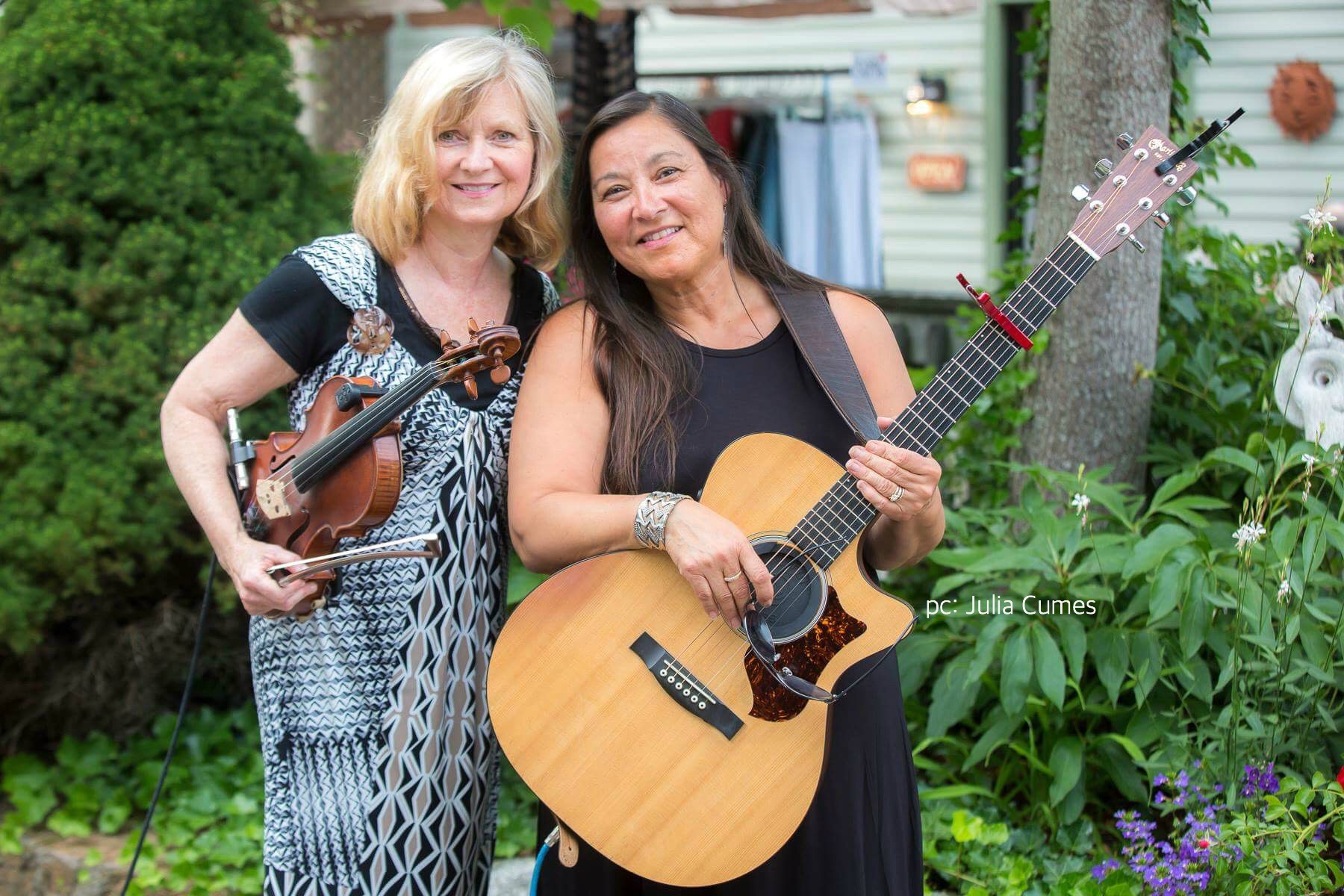 Join me, along with fiddler extraordinaire Heather Swanson, for this FREE and FAMILY FRIENDLY event sponsored by Mashpee Commons
---
SUNDAY MAY 28th | 4:15pm
Club Passim
Memorial Day campfire. festival
The Folk Collective Round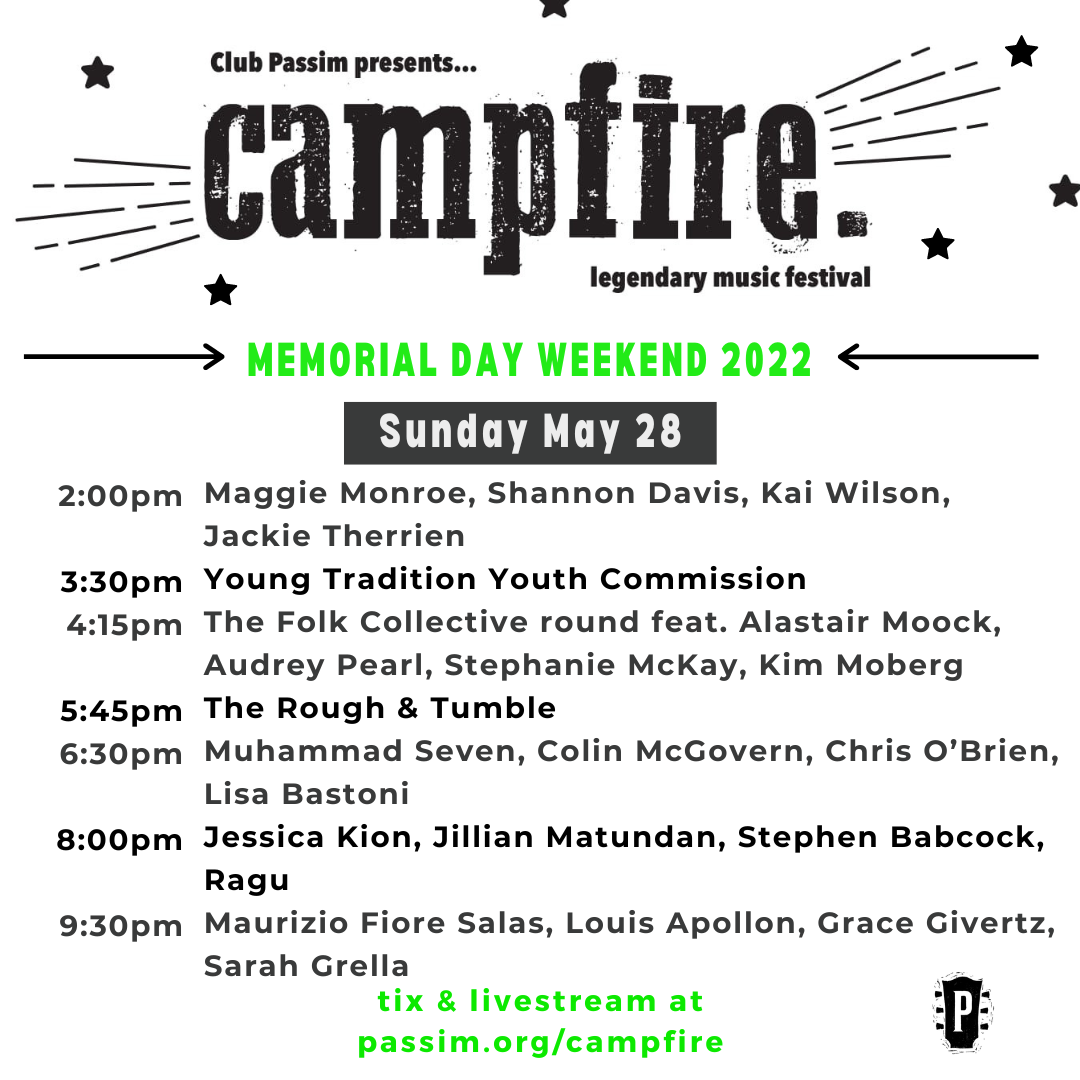 Tickets $10 per day | $25 Full Festival Pass
https://www.passim.org/live-music/club-passim/campfire-festival/
I'm super excited to be performing in The Folk Collective Round with fellow members Alastair Moock, Audrey Pearl and Stephanie McKay!
It started as a way to fill a bad booking weekend in 1998, but now after more than 20 years, the campfire. festival has become the single-biggest way that Passim develops new talent and celebrates the Boston area's amazing music scene. The festival is 4 full days and nights of amazing music!
Today, the campfire. festival is as much about the community as it is about the music. "In the round" performances with songwriters swapping tunes are as common as solo and band sets throughout the course of each day of the festival.  Labor Day weekend will be fully in-person, with live sets being enjoyed in the club and the entire show also available through the live stream.
---
Be sure to check out some cool Kim Moberg Music stuff here: STORE
Thank you SO VERY MUCH for supporting my music!
Kindness Matters!
Gunalchéesh!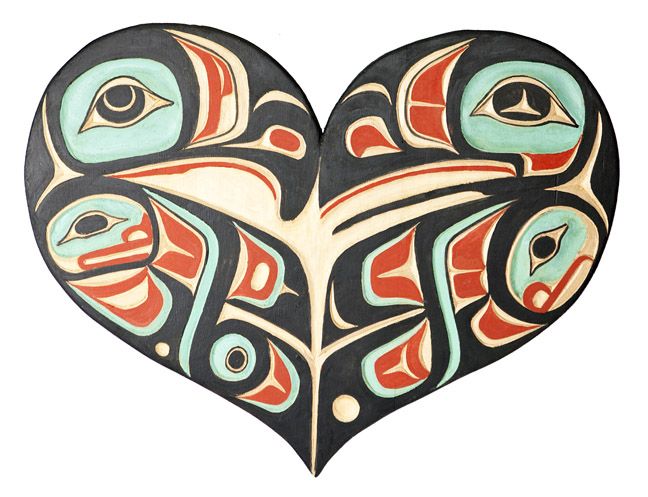 Sent to you from the traditional territory of the Nauset and Wampanoag (People of First Light) nations