"Music doesn't get in.
Music is already in. 
Music simply uncovers what is there, 
makes you feel emotions that you didn't necessarily know you had inside you, 
and runs around waking them all up.
A rebirth of sorts." 
-Author Matt Haig, in How to Stop Time 
---
Greetings! 
Here in New England, the leaves are bidding a glorious and colorful goodbye! 
This is just a peek from a recent trip to western MassachusettsGreetings Friends!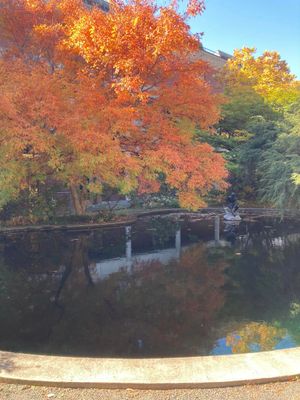 ---
It's been awhile since we chatted, so here's what I've been up to…. 
For the past few months, I've been spending the majority of my time working on a Suite of 8 songs I wrote that tell the Anishinaabe legend "The Seven Fires Prophecy". 
I am happy to share with you that I have completed the Suite and recording has begun! 
In addition, I am ALSO recording a second album (title TBD) of 8 original songs and one cover! 
Steering both projects is the incomparable recording engineer, producer, composer 
and multi-instrumentalist JON EVANS (Tori Amos, Sarah McLachlan), who layered all the delicious sonic textures on my past two recordings "Above Ground" and "Up Around The Bend". 
The recordings will be released in 2023, but be sure to check in on my social medias 
for updates and behind-the-scene tidbits. 
---
CLUB PASSIM: THE FOLK COLLECTIVE 
I'm SO EXCITED and honored to be part of a new CLUB PASSIM initiative facilitated by Shea Rose, Curator of Music and Culture and Summer McCall, Marketing and Membership Manager. 
About Club Passim
Passim, a nonprofit arts organization, creates an interactive and inspiring music experience for all, building a vibrant community for artists, students and audience members through its legendary listening venue and school of music. 
Established as the Club 47 in 1958 and incorporated as a nonprofit in 1994, Passim in Harvard Square has been a cornerstone of the arts community of New England, fostering both performers and audiences alike. 
For more than 50 years, Club Passim has been known as a premier listening room presenting new and established performers of genres ranging from folk and acoustic to jazz, and everything in between. The historic music venue presents over 400 shows per year to an audience of over 30,000. 
About The Folk Collective
The Folk Collective is a quarterly gathering of twelve artists, musicians, and cultural thought leaders. Through an active exchange of ideas, creative collaboration, and partnership, we will foster and develop sustainable channels to invite and welcome diverse audiences and new artists to the Passim stage. 
Visit The Folk Collective to learn about the project
and to check out the website/social media links of the artists involved!
Almira Ara, Anju, Audrey Pearl, Cliff Notez, Gabriella Simpkins, Kim Moberg, Lydia Harrell,
Maxfield Anderson, Naomi Westwater, Peter Mulvey, Stephanie Mckay, Alastair Moock 
---
UPCOMING SHOWS 
Friday Nov 11th 7:30pm 
THE SMALL GLORIES | Kim Moberg Opens 
presented by Harwich Cranberry Arts and Music Festival 
Harwich Cultural Center 
204 Sisson Rd. 
Harwich, MA 
Roots powerhouse duo The Small Glories are Cara Luft (original member of harmony sweethearts The Wailin' Jennys)
& JD Edwards, a musical tour-de-force partnership planted on the Canadian Prairies.  Thrown together purely by accident for an anniversary show at Winnipeg's venerable West End Cultural Centre, The Small Glories could almost make you believe in fate. 
With a stage banter striking a unique balance between slapstick and sermon, these veteran singer-songwriters have a way of making time disappear, rooms shrink, and audiences feel as they are right there on the stage with the band — writing the songs, living the songs, performing the songs. It's not uncommon for listeners to find themselves laughing, dancing, crying, or caught up in a good ol' fashioned sing-along. 
Kim Moberg opens the show. 
Tickets $28 @ TICKETS
or at the door
---
Wed Nov 16th | 8:00pm 
O'Shea's Olde Inne 
348 Main St. 
West Dennis, MA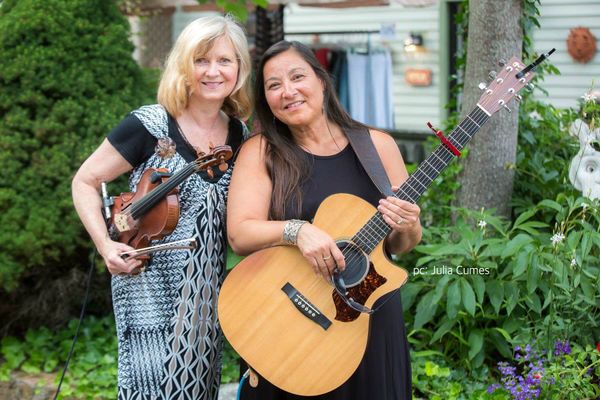 Join us for dinner and drinks by fire where fiddler extraordinaire Heather Swanson and I will serenade you
with sone original tunes and favorite cover songs in "The House of Love"! 
---
Sun Nov 27th | 3:00pm 
Rod Abernethy, Susan Cattaneo and Kim Moberg 
In The Round 
Cultural Center of Cape Cod 
307 Old Main St. 
South Yarmouth, MA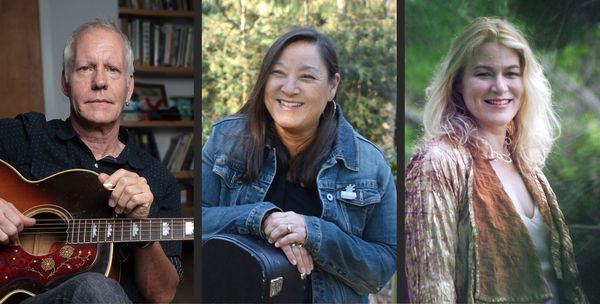 I am THRILLED to once again be joining my two very talented singer/songwriter friends
Rod Abernethy and Susan Cattaneo at this beautiful venue! 
After a long and luminous career composing music for film, TV, and video games, Rod Abernethy has returned to his first and best love—the acoustic guitar—to perform the kind of music closest to his heart. His latest album, "Normal Isn't Normal Anymore," has been featured in No Depression, Vintage Guitar, American Songwriter, and The Wall Street Journal.  Rod is the 2021 Overall Grand Prize Winner of International Acoustic Music Awards and the 2019 Winner of American Songwriter's Bob Dylan Song Contest. 
ROD ABERNETHY
Susan Cattaneo is one of Boston's most respected singer-songwriters. A powerful singer and sophisticated writer, she combines vivid storytelling with a modern songwriter's spin. Respectful of tradition but not bound by it, she blends rock, folk, and blues with a healthy dose of country. Call it New England Americana with a twang. 
As a writer, Cattaneo is a sought-after collaborator, as evidenced by her cowriting on recent albums by Dennis Brennan, Jenna Lotti, Jenee Halstead, Steve Mayone, and more. Her latest album, The Hammer and The Heart, reflects her love for collaboration. A double album with an electric side and an acoustic side, the record features 40 local and national artists including Mark Erelli, the Bottle Rockets, Bill Kirchen, Jennifer Kimball, Dennis Brennan, and Jenee Halstead,
just to name a few.
SUSAN CATTANEO
Tickets $25 @ TICKETS
or at the door
---
Special Note:  It's SO helpful for venues and artists to know when folks are coming to our shows, so if you can, please help us out and 
purchase your tickets in advance! 
And please know that my gratitude for your support knows no bounds!
Aatlein gunalchéesh!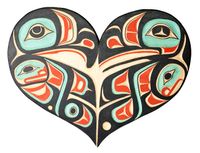 Sent from the traditional territory of the Indigenous Nauset and Wompanoag (People of First Light) tribes.