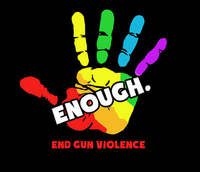 "I've seen little hands on little shoulders 
Children in a line 
I've seen them lead away from school 
As the shots rang out inside 
And I thought something had to change 
But somehow it's become routine 
We can learn to live with anything 
When it happens by degrees" 
-Mark Erelli "By Degrees" 
Please consider helping an organization dedicated to ending gun violence. 
everytown.org 
momsdemandaction.org
giffords.org
Sign up for my periodic newsletter and receive a free download of my song "Right To Bear Arms", a song I wrote in remembrance of those who lost their lives and loved ones to gun violence.
Kim Moberg Music
---
I have to 2 shows remaining for May 2022 and 
BOTH are going to be a lot of fun! 
I hope you'll join us! 
SATURDAY 
MAY 28th 
2-4pm 
MASHPEE COMMONS 
CENTRAL SQUARE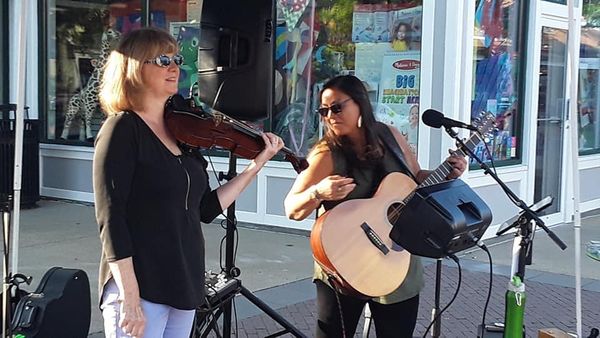 Bring a chair and a friend an join us 
under the Blue Tent in front of The Red Balloon Toy Store 
for an afternoon of original songs and our favorite cover tunes! 
FREE AND FAMILY FRIENDLY 
Sponsored by Mashpee Commons
---
MONDAY 
MAY 30th 
4pm 
CLUB PASSIM 
47 Palmer St. 
Cambridge, MA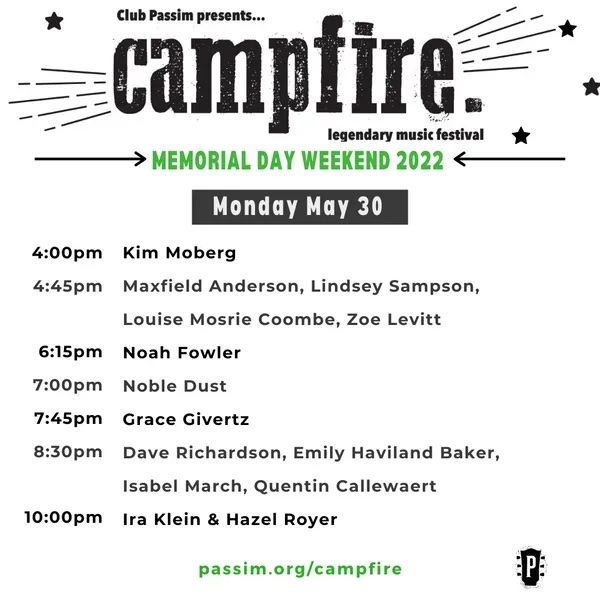 I'm SO VERY EXCITED to be kicking off the the last day of 
Club Passim's campfire. festival with a solo set starting at 4pm! 
It started as a way to fill a bad booking weekend in 1998, but now after more than 20 years, the campfire. festival has become the single-biggest way that Passim develops new talent and celebrates the Boston area's amazing music scene. Originally called, "On the Cutting Edge of the Campfire," the festival combined the idea of artists sitting around the campfire playing music with our commitment to bringing new talent to discerning listeners. 
Today, the campfire. festival is as much about the community as it is about the music. "In the round" performances with songwriters swapping tunes are as common as solo and band sets throughout the course of each day of the festival. Memorial Day weekend will be a return to a fully in-person festival, with live sets being enjoyed in the club and the entire show also available through the live stream. 
$25 Full Weekend Pass / $10 Day Pass / $0 Livestream 
---
Thank you So Much for sharing the light of music with me! 
Please stop by my NEW WEBSITE STORE and check out all the 
COOL MERCH - Tshirts, tank tops, hats, water bottles and more! 
Gunalchéesh!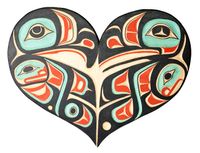 Sent from the traditional territory of the Indigenous Nauset and Wompanoag (People of First Light) tribes.