"The most valuable possession you can own is an open heart. 
The most powerful weapon you can be is an instrument of peace." 
-Carlos Santana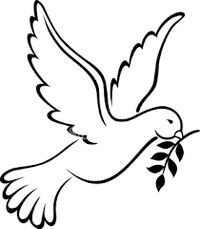 ---
 Greetings Friends! 
A quick note to let you know about some upcoming shows! 
It would so nice to see you out there, whether it's in person or virtually! 
---
Thursday April 28th 
8:00pm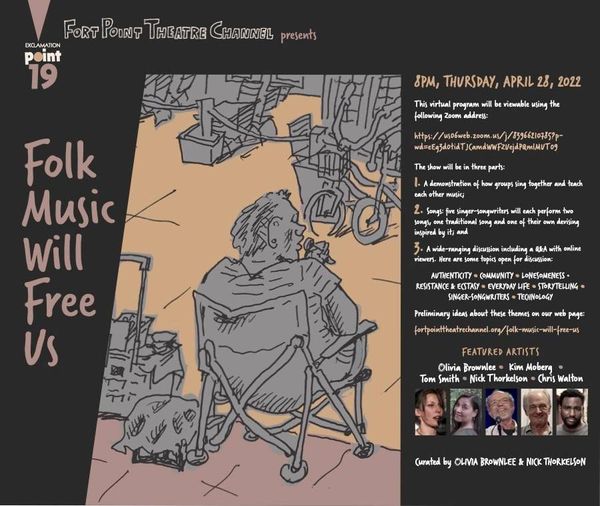 Olivia Brownlee and Nick Thorkelson will lead a three-part online show on the theme "folk music will free us."  
The three-part show will begin with a demonstration of how groups sing together and teach each other music.  
Then several musicians will each perform two songs, one traditional song and one of their own devising inspired by it.  
Part three, a wide-ranging discussion, will include a Q&A with online viewers.  
Fort Point Theatre Channel joins the multitude of organizations and individuals who have made a public stand against injustice. 
To learn more, visit:  
Four Point Theatre Channel
---
  Sunday May 1st 
11:00a.m. 
Palmer Place Music Series  
Cambridge, MA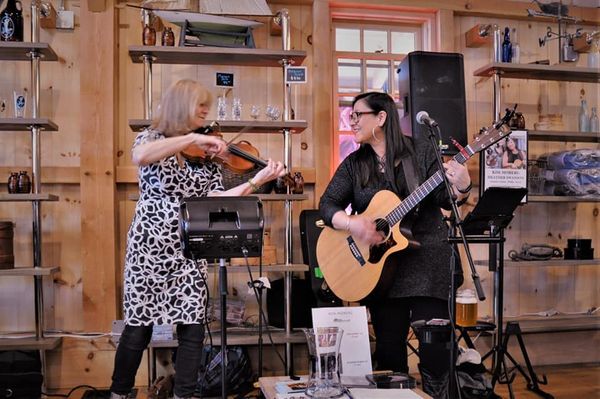 Join Kim & Heather in Harvard Square for this new Music Series sponsored by the city of Cambridge and the Harvard Square Business Association. 
This event runs each Sunday in April, May and June from 11am - 7pm. 
Free and Family Friendly! 
 
---
Sunday May 8th 
3:00p.m. 
CULTURAL CENTER OF CAPE COD 
307 Old Main St. 
S. Yarmouth, MA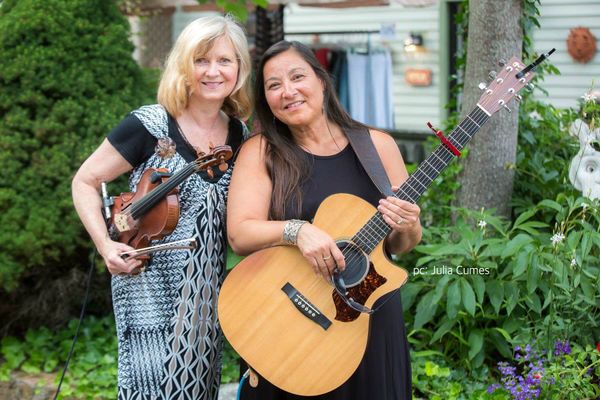 Follow your Mother's Day Brunch with a concert at 
The Cultural Center of Cape Cod! 
Cultural Center of Cape Cod Tickets 
---
Saturday May 14th 
11:00a.m. 
WOODS HOLE TRAD STROLL 
Martha's Vineyard Bank 
2 Water St. 
Woods Hole, MA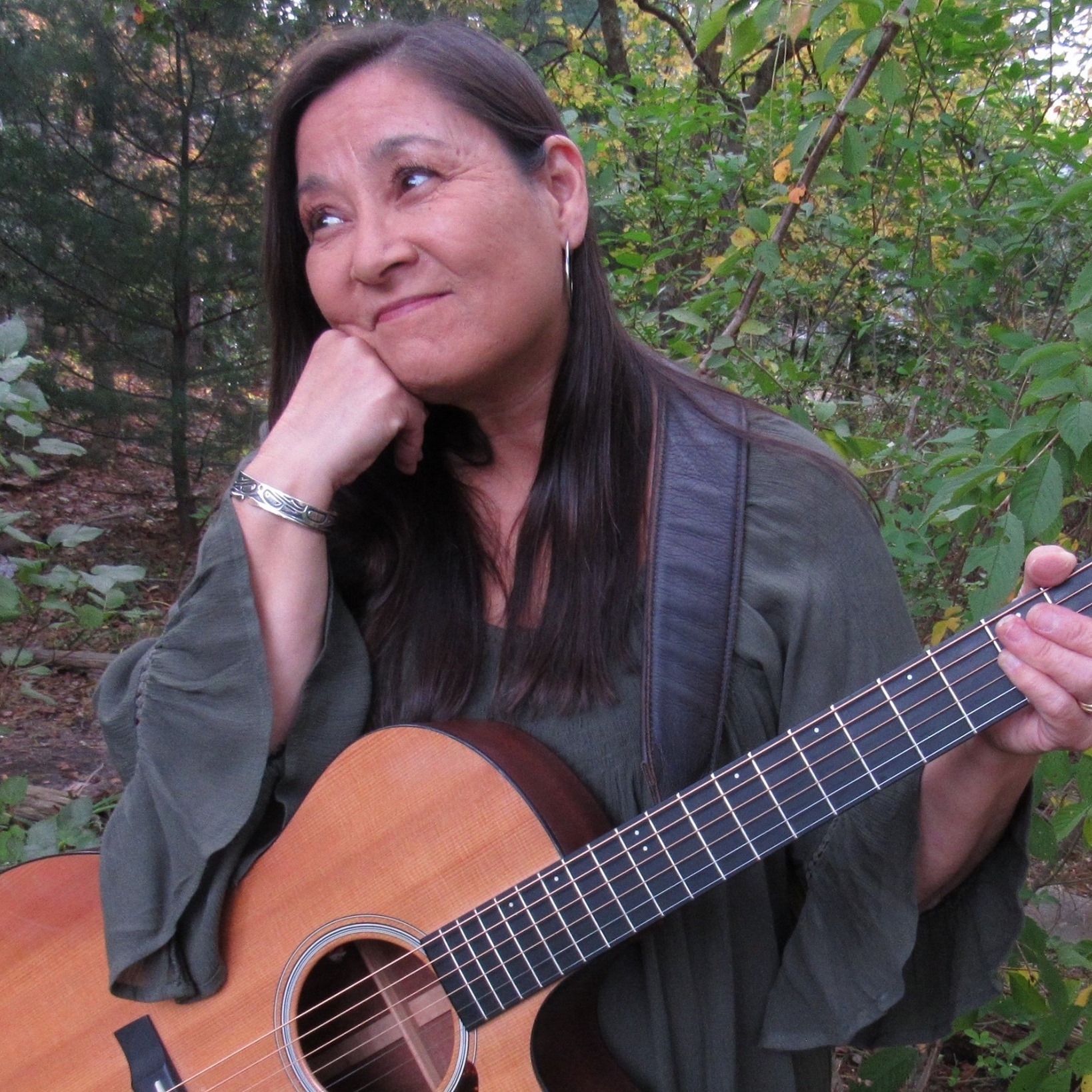 Join me at this wonderful annual event in beautiful, picturesque Woods Hole sponsored by ArtsFamouth! 
---
Thursday May 19th 
7:30pm 
SPIRE LOBBY SERIES 
SONG CIRCLE 
Featuring 
Kim Moberg, Schuyler Grant and Chris LaVancher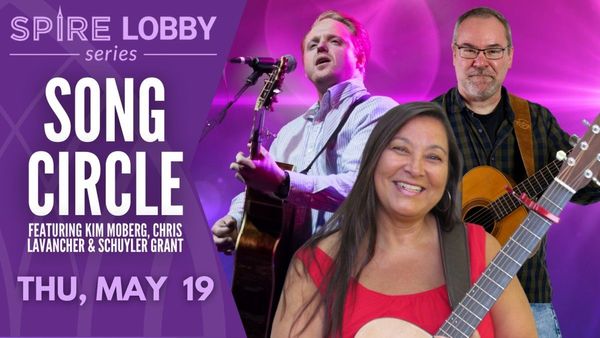 Chris LaVancher's performance evokes a mini-movie festival in your head, complete with a full soundtrack. He writes cinematic, character-driven songs. A seasoned and skilled craftsman mining life's subject matter  – family challenges, work, love and love lost, childhood memories, and finding one's place in the universe. His song Nostalgia received an honorable mention in the 2018 Woody Guthrie Folk Festival Songwriting Contest. 
Schuyler Grant is a singer-songwriter based out of Cape Cod, MA. 
Though driven by his love of the blues, Grant's music is an amalgam 
of blues, rock, soul, and folk. 
"A rough-and-tumble exploration of hard, blues-driven rock & roll" 
     — Cape News, 2017 
The Lobby Series is a 70 seat intimate Coffee House setting 
featuring 3 artists In The Round one Thursday each month and 
hosted by Yours Truly. 
---
Saturday May 21st 
7:30pm 
JAVAWOCKY COFFEE HOUSE 
325 West Elm St. 
Brockton, MA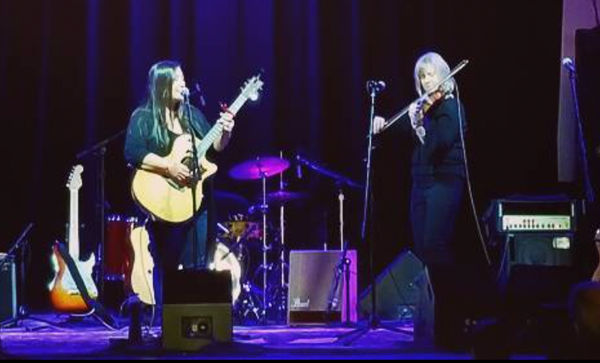 Join Kim & Heather in Concert! 
Tickets $13 in advance and Seniors $15 at the door 
---
Thank you so much for supporting my music! 
Gunalchéesh!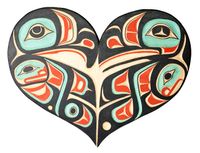 Sent from the traditional territory of the Indigenous Nauset and Wampanoag  
(People of First Light) Tribes