"September! I never tire of turning it over and over in my mind. 
It has warmth, depth, and colour. It glows like old amber." 
– Patience Strong 
Ah, September....my favorite month of all! 
We celebrate family birthdays and anniversaries 
and the beginning of my favorite season! 
Here is a list of my performances for the month. I hope you join me! 
---
Sunday, 09/05 5:45-6:15pm 
CLUB PASSIM 
Labor Day campfire.festival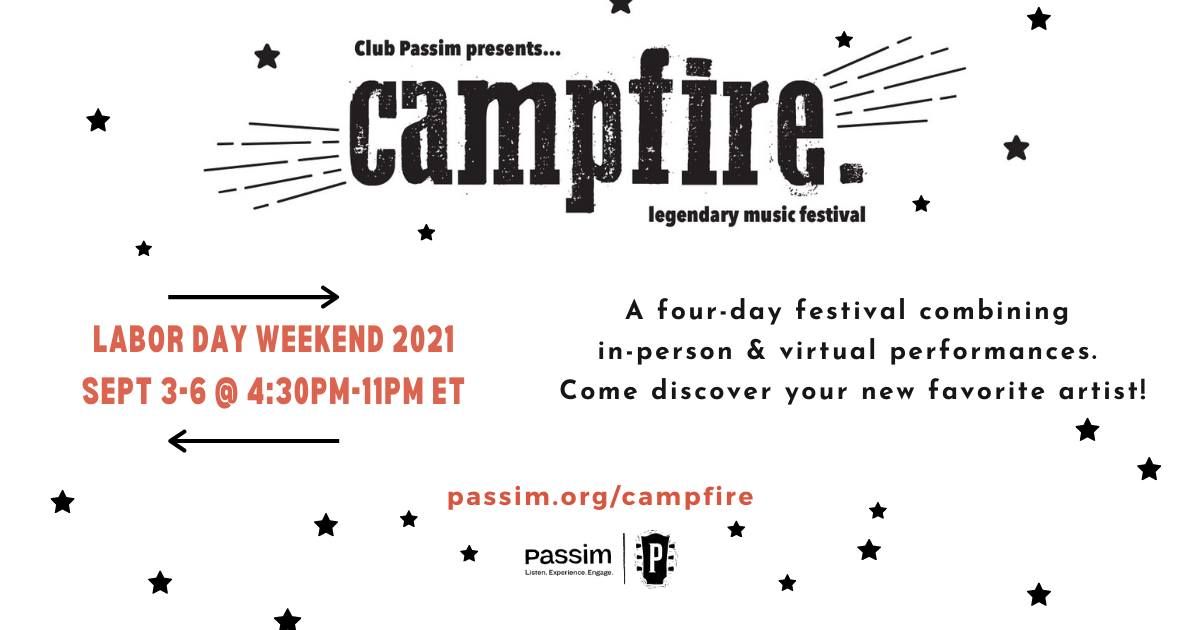 campfire. Festival presented by Club Passim 
$10 day/$25 weekend tickets 
In-person tickets at passim.org/campfire 
Stream at: 
OR 
Friday-Monday, Sept 3-6, 2021 
4:30pm-11pm each day 
—————— 
It started as a way to fill a bad booking weekend in 1998, but now after more than 20 years, the campfire. festival has become the single-biggest way that Passim develops new talent and celebrates the Boston area's amazing music scene. Originally called, "On the Cutting Edge of the Campfire," the festival combined the idea of artists sitting around the campfire playing music with our commitment to bringing new talent to discerning listeners. 
Today, the campfire. festival is as much about the community as it is about the music. "In the round" performances with songwriters swapping tunes are as common as solo and band sets throughout the course of each day of the festival. Labor Day weekend will be a combination of in-person & virtual performances. 
---
Wednesday, 09/08 8:00pm 
O'SHEA'S OLDE INNE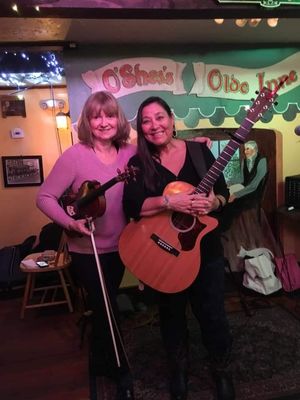 Join us at "The House of Love" for dinner and live music! 
I'm joined by fiddler Heather Swanson 
and we'll be playing our favorite cover tunes and original songs! 
Starting in October, we'll be at O'Shea's on the 3rd Wednesday of the month. 
---
Saturday, 09/18 1:00-2:30pm 
(rain date 9/19) 
Sandwich Arts Alliance 
PORCHFEST 2021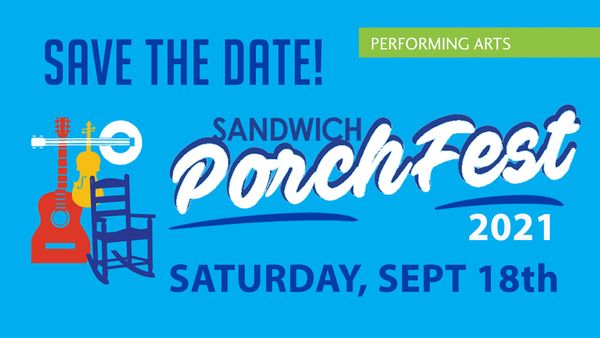 I'm so proud to be co-managing and performing at the 
FIFTH ANNUAL SANDWICH ARTS ALLIANCE PORCHFEST! 
   Porchfest has been a way to bring join music and community for centuries. 
Porchfest music festivals began as a means for neighbors and local community members to highlight their music on front porches. The concept was to find musicians and porches on which for them to play. 
2021 marks the 5th annual Sandwich Arts Alliance Porchfest, a flagship event founded by singer/songwriter Kim Moberg who performed at the Wellfleet Porchfest in 2016 and brought the concept to Sandwich Art Alliance.  
Folks from the Cape community and beyond have embraced the event year after year where musicians perform in historic and scenic Sandwich Village. 
Come and stroll from porch at your own pace and experience 
an array of live music styles throughout the afternoon!
---
Saturday, 09/25 2:00-4:00pm 
MASHPEE COMMONS 
Central Square
Kim Moberg and Heather Swanson perform at the lively 
Mashpee Commons Central Square under the BLUE TENT! 
Free and Family Friendly!
---
Down the Pike .... October 
Stay tuned for these upcoming shows - keeping in mind that all 
indoor live shows dates are fluid.... 
10/09 Willowbend Country Club 
with Heather Swanson 
10/14 The Spire Lobby Series 
In the Round with Rod Abernethy and Grace Morrison 
10/17 Culture Center of Cape Cod 
In the Round with Rod Abernethy and Susan Cattaneo 
10/20 O'Shea's Olde Inne 
with Heather Swanson
---
Thank you, Thank you, Thank you 
for your ongoing support!!!! 
Gunalchéesh tlein!! 
Sent to you from the traditional territory of the 
Indigenous Nauset and Wompanoag "People of First Light" tribes.